About this Product
Cream, tan, and brown-tattered boho-style wedding brooch.

All are eco-friendly and recycled.

It features jewelry as the centerpiece, gold colored with pearls and fake diamonds.

Made from a variety of the scraps left over from the dresses. All hand sewed, no glue.

Pins on to anything you want. It can be worn on a dress, or jacket, as a corsage, on a hat, or used in your home décor like lampshades.

Very pretty and all handmade.

When there is more than one available, there may be slight variations from one to another.
Handmade item
Length: 11 Inches; Width: 5 Inches
Materials: Cotton, Polyester
Style: Boho & hippie
Recycled
Meet the Maker
Hello and welcome to my store.
If you are looking for a special dress, one that defines your unique style and personality, and allows you to stand out from the crowd, as well as caring about the environment and sustainability then this is the place to look. From design to creation, using upcycled fabrics only, I work to produce dresses that are earth conscious products, as unique as each woman is and that can become your heirlooms to pass down. Each one is hand sewn and made with love.
My name is Marie Sophia and I make all of these unique, bohemian style, casual, special event and wedding dresses.
I went to my daughter's wedding in the UK back in the summer of 2014. During my stay I had a dream about a little girl in a shabby rainbow-colored dress. This image stayed with me, so I decided to add to some colors to my skirts and dresses by slitting them open and adding various fabrics into them. Everywhere I wore them women would come to me to ask where I had bought the dress. I then started making them to sell. Since then, I have made over 350 dresses, most of them being bought to be worn as an alternative wedding dress. Making these dresses is my passion and I love it.
As each dress I make is made from eco-friendly fabrics, it makes it impossible to replicate a dress or make one to order. I don't purchase new fabrics as that goes against my sustainable policy.
Sizing; Because of the way I make the dresses I cannot make any over a size 18.
As most of my dresses are lace up there is flexibility in the sizing, most fit numerous sizes and allow for inch loss or gain. Dresses are split up into size categories, XS and small, large and XL, all the others are medium.

I am a Brit living in Missouri and have four adult children, who are my pride and joy.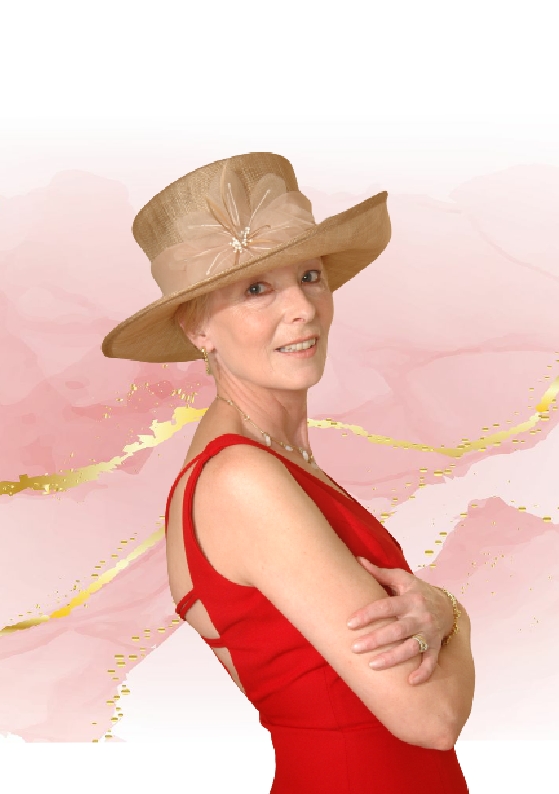 Shop Policies
Marie Sophia will work with you to make sure you are happy with your purchase before it is sent to you.


I will accept returns under certain conditions.
You contact me within 3 days of delivery.
The security tag is still on the item.
Items must be shipped back as soon as possible.
When you purchase you are agreeing to these terms.
Returns details
Your dress will come with a security tag. You should not remove it until you are sure you want to keep the dress. Once the tag is removed or has been altered or tampered with you cannot return it. Once you are happy with it the tag can be easily cut off. Do not pull it off as you may damage the fabric.
You will be responsible for shipping costs, and you should obtain a tracking number and insurance for the total price of the dress/s that you paid. I also suggest you also get a signature at delivery. Once I have checked it over and am happy with it, I will refund your money minus a 15% restocking fee. This covers hand washing and pressing ready for sale again.

Alterations
A 25% down payment is required and is nonrefundable. Once an order is completed and ready to ship the balance is due (and is minus your down payment) Dresses can be returned but your refund will be minus the 25% deposit, a 15% restocking fee and shipping. Return shipping costs are your responsibility.
Payment
I accept payment through Visa, Mastercard, American Express, Discover and Gift Cards. I also take PayPal, you do not need a PayPal account to use this method, just an email address. You can use your credit or debit card and I have no access to your payment information.


Reserving a dress
I am willing to reserve a dress in your name if you are really interested in a maximum of 2 weeks with no deposit. I do not do layaway, but I will do a split payment plan, 2 payments over no longer than 32 days. I do not take checks. I take cash, credit or debit card for ladies who come for fittings. Sales tax will apply.
Shipping
Marie Sophia ships out through USPS with 2–3-day priority and only in the USA. You will need to sign on delivery as this prevents theft from a door or porch. I strive to get your order to you as quickly as possible.
Additional policies and FAQs
Please contact me prior to purchasing with your measurements and height. Many of my clothes will fit a range of sizes or may be able to be altered to fit you.

"I will work with you to ensure that the transaction is smooth and uncomplicated so that we are both happy with your purchase." Marie Sophia
Please sign in so that we can notify you about a reply